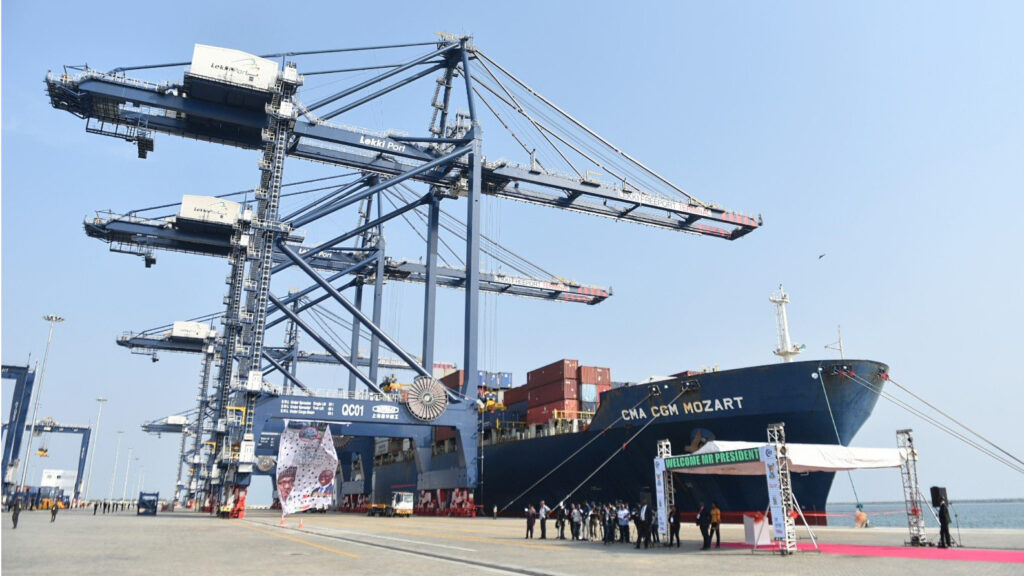 On 12 April 2023, the Chinese Shipping Association of London hosted a "Shipping Overview" webinar which included a session discussing the Belt and Road Initiative (BRI) launched by China in 2013 and its implications for shipping, trade, and global markets. 
Key speaker
Dr Lauren Johnston, China Studies Centre, University of Sydney and South African Institute of International Affairs
Focus points
– Overview of the Belt and Road Initiative
– Implications for shipping and trade
– Focus on Africa and China's investments in ports
– Electronic World Trade Platform and digitisation of trade
– Example of Lekki port in Nigeria
Takeaway 1
The Belt and Road Initiative aims to promote unimpeded trade and strengthen global connectivity through infrastructure development.
Dr. Lauren Johnston explained that the Belt and Road Initiative, launched in 2013, has two main components: the land-based "belt" connecting China to Eurasia and the maritime "road" linking China to other regions. The initiative's primary goals include "strengthened policy communication, connecting or strengthening road connectivity, promoting unimpeded trade, strengthening currency circulation, and strengthening people-to-people ties."
She emphasised that the development of ports, roads, and other infrastructure is crucial for promoting unimpeded trade and fostering a new global trade matrix. "The more you promote unimpeded trade, the more trade flows might change, the more the original story of trade and how it's administered might change or might not change, might be consolidated," she said.
Takeaway 2
Digitalisation plays a key role in the Belt and Road Initiative, particularly in trade and customs processes.
Dr. Johnston discussed Jack Ma's Electronic World Trade Platform (EWTP), which aims to digitize customs forms, trade finance, and even digital currency adoption. She said that while the platform currently focuses on smaller-scale trade, it could have an impact on shipping in the future.
"Today this might just be coffee beans in Rwanda, but if I was watching the Belt and Road and China and shipping, I'd have a look at what's going on in that digitisation, what are the standards, what's happening, and how might it impact, shape and expand global shipping," she said.
Takeaway 3
New ports such as the Lekki Port in Nigeria are introducing new processes into commercial shipping under the Belt and Road Initiative.
Dr. Johnston highlighted the Lekki Port, an automated deepwater port built by a Chinese consortium and a Singaporean company, as an example of the potential growth in shipping and trading in Africa under the BRI. She suggested that the automation of the port's customs processing might be indicative of future developments in shipping operations.
"If there is, this might really represent a bit of a window to the future of bigger bulk shipping and trading under the BRI. So if I was [a service provider in London], I'd just watch the things happening in Lekki and Lagos," she concluded.
Any opinions expressed by speakers and panellists during CSAL events and webinar do not necessarily reflect the views of the Chinese Shipping Association of London. Content provided are for general information purposes only.